The pinnacle of innovation, the aerospace industry is brimming with game-changing ideas that we as an aerospace PR agency relish telling the world about. We understand the subtleties required to manage your reputation in this complex sector that has ongoing substantial political and safety pressures.
Our civil aviation and aerospace PR agency has helped specialist companies and operators to achieve outstanding media coverage, establish themselves as industry leaders and support regional tenders throughout the world.
Aerospace technology and aviation operations can be complex. Our strength lies in having the ability to understand your business, technologies and products and communicate about these effectively in ways that are easily understood by your target markets and stakeholders.
Managing the PR for influential brands, such as Shell Aviation, offshore helicopter operator Bond Aviation and spacecraft innovator Surrey Satellite Technology Ltd (SSTL) is proof of our expertise and technical understanding as an aerospace PR agency.
Aerospace PR Agency Industry Experience
Aviation: Helicopter operations and training
Aerospace technology: Aircraft maintenance and technology
Mission-critical civil: Police, coastguard, land and offshore rescue
Space: Satellites, navigation and GNSS, spacecraft operations, launch services and remote sensing
Geospatial: GIS and mapping
Specialist: Offshore, exploration and oil and gas aviation
Client Testimonial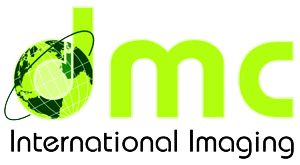 Dave Hodgson, DMC International Imaging Ltd
Considerable media and promotions management experience with an essential attention to detail. We have benefited from BCM's aerospace PR agency experience particularly in television work.
We're engaged with your industry